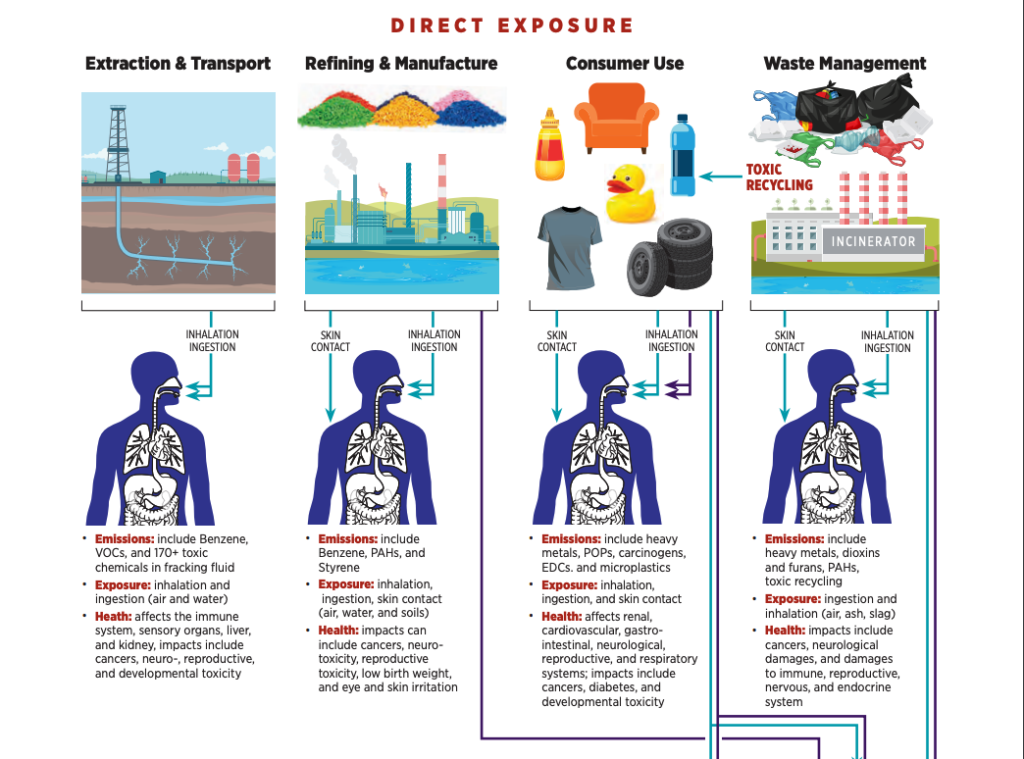 Amsterdam, 26 February 2019 – The effects of plastic on human health has never been closely researched. To date, research has focused on specific points in the life cycle of plastic. Scientists and environmental organisations have now joined forces to examine the relationship between plastic and health for the entire life cycle of plastic. The Plastic & Health. The hidden costs of a plastic planet report clearly shows that each separate phase in the life cycle of plastic threatens public health and that these phases should not be viewed independently from each other. The phases in the chain were defined as:
mining and transport of fossil raw materials
refining and production
processing of the raw materials into pellets
consumer products and packaging
waste processing
plastic in the environment.
Countless illnesses are related to plastic. The report shows the severity of the accumulated health risks throughout the plastic chain and identifies the people that are most at risk. The authors conclude that plastic is posing a health risk worldwide. It must be countered on all fronts. Their recommendations include:
centralising the entire plastic chain
complete reduction in the production and use of plastic
complete transparency of the chemicals used by industry
reduction in exposure to toxic substances, including changing national and international regulations.
The report was produced on the initiative of the Center for International Environmental Law (CIEL). Read the summary here.
Maria Westerbos, Director of the Plastic Soup Foundation says "How much of a threat plastic poses to our health is being asked more frequently. This report comes at the right time and no one can avoid it. We will definitely draw on its findings in our own health campaign and coalition."