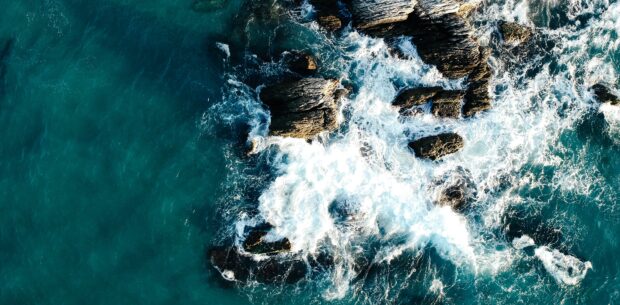 Amsterdam, January 23 – Just one month ago, in an effort to inform people and encourage the reconsideration of our dependence on disposable plastic, we launched the Plastic Health Coalition, a platform for the collection and dissemination of knowledge regarding plastics and human health. Since then, our coalition of 8 partners has already welcomed 2 more organizations in our fight against the plastic soup; the Health and Environment Alliance (HEAL) and Just One Ocean.
The Health and Environment Alliance (HEAL) is the leading non-profit organization which addresses how the environment affects human health in Europe and beyond. It works to shape laws and initiatives that promote planetary and human health to protect those most affected by pollution and prevent diseases. Achieving a non-toxic circular economy, in which human exposure to toxic chemicals is minimized and the protection of our environment is prioritized, is the driver of HEAL's policy and campaign work and a natural reason for joining the Plastic Health Coalition. Recent examples of HEAL's work on toxics in relation to plastics include the 2018 join report Toxic Loophole, which exposed that recycled plastics in consumer products across Europe are contaminated with brominated flame retardants. HEAL's membership base consists of more than 70 member-organizations worldwide, including international, European, national, and local groups of health professionals, nonprofit health insurers, patients, citizens, women, youth, and environmental experts, which represent over 200 million people across 53 countries.
Just One Ocean is similarly passionate about its mission, which focuses on the conservation of our oceans vis-a-vis a wide range of dangers, including plastic pollution. It works alongside other NGOs, governments, businesses, industry, and local communities to discover and develop solutions to the many diverse problems the oceans are facing, and believes that public engagement is one of the most important tools which can be used protect our blue planet. Founded by the diver and underwater photographer David Jones in 2014, the organization has been accepted as a member of the European Citizen Science Association and counts on the participation of individuals, governments, NGOs, businesses, and academic institutions to contribute to possible solutions.
We believe that both HEAL and Just One Ocean have dynamic strengths to share with the Plastic Health Coalition and are proud to include them as two invaluable partners in the fight for a healthier planet, and by extension, healthier people. Together, we can save the ocean and save ourselves.