Hi, I'm Betty, your personal dietician!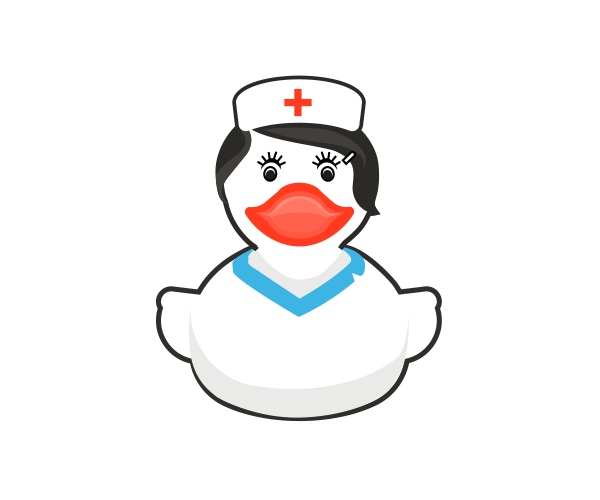 You've probably read some really bad news on this website. Well, don't feel hopeless; I will help you and together we'll lose some plastic weight!
Let's begin by clicking on the different pieces of the pie and go through the tips. Select the ones you are interested in and finalize your diet when you're done.
You'll receive an e-mail with your login details and the tips you have selected.
When you successfully embedded the tips in your day to day life, come back and log in to see what you can do next!
Maybe you're not into planting vegetables or gardening excessively, but you might love flowers or have plants in your house…This diet is also for you! Have a good look at your garden, balcony, and inside your house: plastic pots, plastic watering cans or plastic outdoor furniture? Plastic is not long-lasting in outdoor environments, so it's time to do something about that!
Walk around your living room, bedroom, and laundry room… What do you see? Plastic everywhere! Your curtains, carpets, and even your clothes are made of synthetic materials, which lose tiny plastic particles when put in the washing machine. Just by walking around your house, you are breathing in all of these fibers. Check out these tips to reduce the release of microplastic fibers at home.
Having free time is awesome: going on holidays, to a festival or a party, hosting a BBQ in your garden or enjoying a picnic at the park… But have you ever thought of all the plastic that these activities may involve? If you're willing to put in the effort, you're surely going to enjoy your free time even more when it's plastic-free!
Being on-the-go shouldn't prevent you from making the right choices in terms of plastic use. Of course, there are some things that you don't have any control over — like the plastic built into your car — but some changes are feasible: bringing your own reusable cup to your regular café, for example. Here are some simple plastic-free suggestions for your on-the-go life.
Your kitchen is full of plastic items; just by opening the fridge or the kitchen cabinet you will see your food wrapped in all sorts of plastic. Not only that, but we all have plastic utensils that can be easily replaced. Let's try to make your kitchen as plastic-free as possible — for the health of the environment, and your own!
You're about to take a shower, or brush your teeth, or simply wash your hands after going to the toilet and what do you see? Plastic everywhere! Keeping yourself clean and keeping the environment clean not always come hand in hand. So let's have a look at what little habits you can work on and start turning your bathroom into 
a
plastic-free
 paradise!
Why is this diet necessary?
We all consume too much plastic. Literally. There is plastic in the food we eat, the water we drink and even the air we breathe. Unfortunately, what most people don't realise is that when plastic enters our body it can make us sick. The chemicals in plastic and plastic particles may cause cancer, heart disease, Alzheimer's, dementia, Parkinson's, arthritis, impotency and even harm babies in the womb.
This diet revolves around tackling the concerns about plastic affecting human health, avoiding leakage of plastic into the environment and aiming for absolute reduction of plastic production.
It's very simple…
…choose one or more of these six areas of your life and start your plastic diet today. This diet is for everybody who wants to make a difference in their plastic consumption, from the absolute beginners to the eco-heads out there.
How strict is this diet?
We understand that a strict plastic diet is very difficult and impractical to follow. Everyday plastics like those found in your car, your phone, or your laptop are unavoidable. That's why we want to make this diet easy, achievable and stress-free for you.
Don't worry, we will walk hand in hand with you to help you reduce your overall plastic footprint. One item at a time. Are you ready to accept the challenge of a plastic-free diet?
Where to start?
The goal of this diet is to help you reduce the amount of plastic you use, to prompt you to choose the right alternatives, and to thereby prevent you from getting sick from the many toxic chemicals added to plastics.
According to the EU, each year an average European citizen creates about 31 kgs of single-use plastic waste. But each country in Europe has a different plastic footprint: the Netherlands generates 147kg per person per year, Norway 92kg, Italy 41kg, and Poland 32kg. With this diet, you can prevent two or more kilos of plastic waste per month!
Are we the experts?
We work with scientists and researchers on this international platform, called the 'Plastic Health Coalition'. We urgently call on companies and governments to finance more scientific research on the health effects of plastics; we are running out of time.
The current overconsumption of plastic must be reduced — not by banning all plastics, but by going on a 'plastic diet'. We all need to go on a 'plastic diet': companies, retailers, governments, and individuals alike.
Quick wins
In order to help you kickstart your diet, we made a list of quick wins: