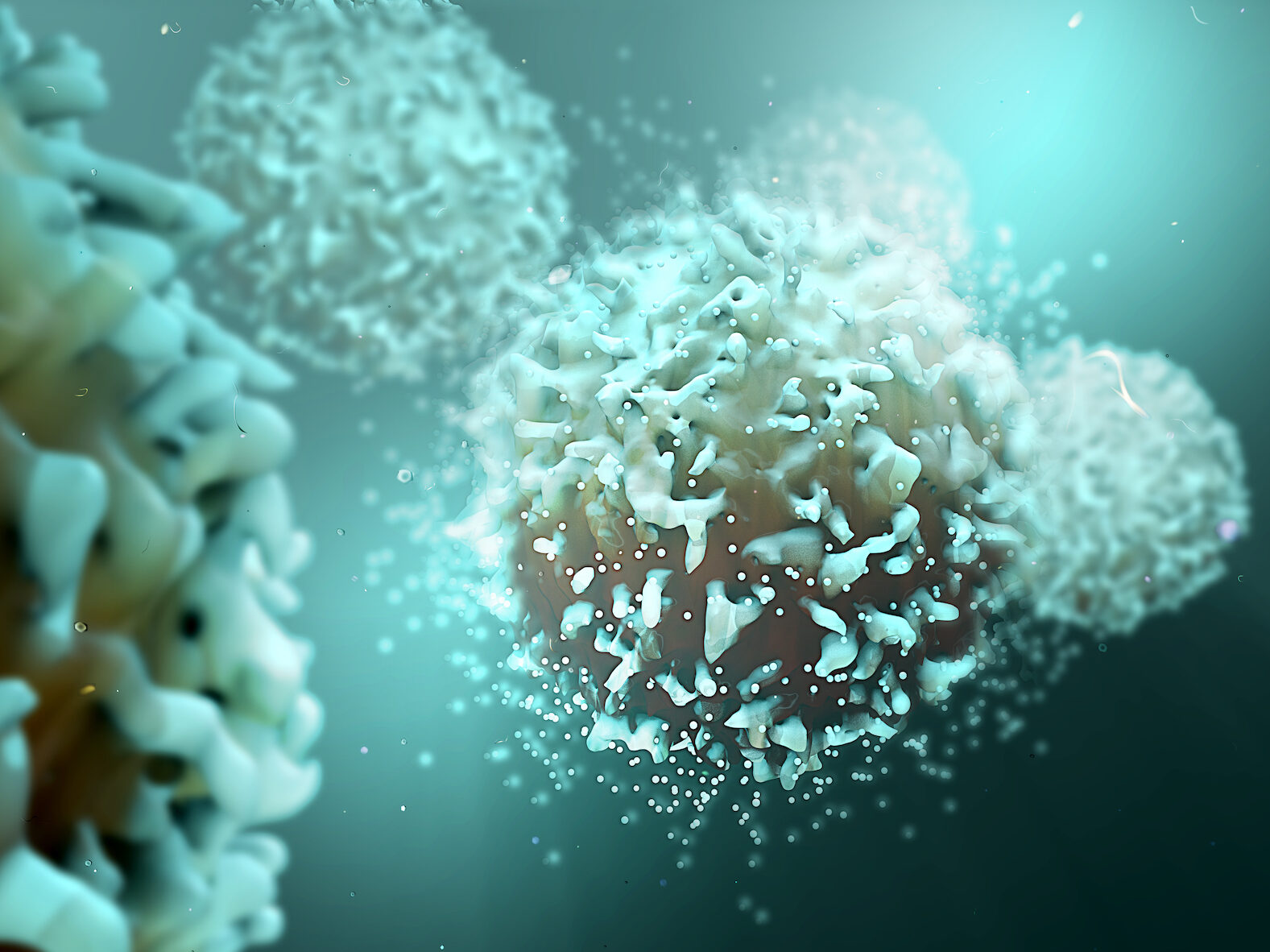 When our body detects foreign substances, our immune system immediately reacts. For example, when immune cells encounter harmful bacteria, these bacteria are engulfed and subsequently, destroyed. The question is whether our immune system is equipped to tackle plastic intruders, since plastics, unlike bacteria, are not biodegradable. Do these plastics weaken the immune system, making it more difficult for our bodies to fight off other unwanted intruders? If bacteria and fungi, including human pathogens, tend to grow on plastic waste, does this mean that plastic litter can contribute to the spread of diseases? In short, how does the immune system respond to trespassers such as microplastics?
Read more
The ongoing investigations
How exposure to plastic particles and pathogens affects our immune system will be discussed in five studies, each with its own unique research question:
Has human blood been contaminated with PET and Teflon plastics? If so, what repercussions does this have for the immune system? (Dr. Heather Leslie – VU)
To what extent do immune cells engulf microplastics, where in the cells do the microplastics end-up and what effects do they have? (Dr. Nick Beijer – RIVM)
Does the immune system become weakened by microplastics so that it is less able to get rid of other intruders? (Prof. dr. Nienke Vrisekoop – UMC Utrecht)
Does plastic litter in the Rhine contribute to the spread of pathogens? (Prof. dr. Ana Maria de Roda Husman – RIVM)
Can pathogens that are present on microplastics make us sick? (Dr. Bas van der Zaan – Deltares)
These are the initial findings
At the Plastic Health Summit in October 2019, Prof. dr. Nienke Vrisekoop presented the first preliminary results. In order to understand the effects plastics have on immune cells in our blood, she and her colleagues investigated the response of human cells to microplastics (1μm and 10μm), with or without a coating. The coating consisted of blood components that bind to the plastic. The experiment yielded two striking results. The first of which was that clean microplastics (without a coating) were left untouched by the immune cells, while those with a coating were attacked. The attacked microplastics were engulfed by the immune cells and in the case of the 10μm sized microplastics, the immune cells died much faster compared to immune cells not exposed to these microplastics. The second result was that the smaller (and coated) microplastics (those 1μm in size), were also encapsulated, but here the immune cells did not die prematurely.
Vrisekoop stresses that more research is needed to understand the potential harmful effects of plastic on human health, but that her research presented a "disturbing image" and that she could "imagine that this would lead to an inflammatory response within the body, one wherein the immune system makes and directs more immune cells towards microplastics". She also emphasised that the smaller microplastics, which did not result in enhanced cell death might seem less problematic, but "it is unclear what will happen in the long term, as these particles cannot be degraded by the immune cells and might therefore accumulate in our bodies". This further highlights the need for more studies into the toxicity of plastics and how it affects humans on a cellular level.
Watch the video below in which Vrisekoop presents her results during the 2019 Plastic Health Summit:
More results are expected for all projects by fall of 2020, so stay tuned!